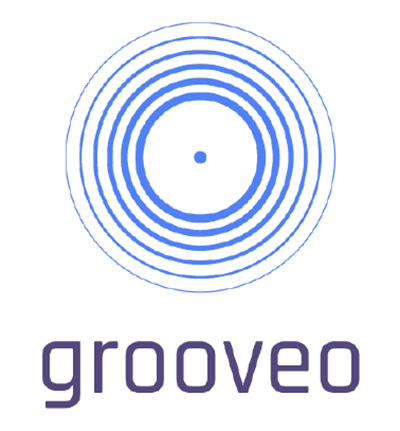 MacMyDay client Grooveo officially launches! Grooveo is for every DJ, from the entry level artist to the main stage headliner, that gives the DJ his own personal, interactive live streaming station. Grooveo connects DJs to fans before, during, and after their live stream sets. DJs will also have a powerful new way to be seen and heard and interact with their fans.
Grooveo provides DJs the ability to live stream their dj sets from home, studio, or stage in high quality audio, directly from the mixer and HD video with nothing more than a $30 web camera or two and an internet connection. During the live set, fans interact directly with the DJ and other fans with engaging chat functions and by donating Beatcoins, Grooveo's own virtual currency. The bulk of the revenue goes directly to the DJ.
Grooveo is a game changer for the dance music industry and was unveiled at EDMbiz in Las Vegas on June 15, 2016.
"Every DJ, regardless of how famous or successful, wants the same three things: more fans, more shows, and more money." – Bjorn Niclas, co-founder of Grooveo and veteran DJ, talent booker, promoter, and manager. 
But in today's world, where talented DJs often go undiscovered, that dream has become increasingly difficult to realize — until now.
After a live set, the DJ can use the detailed information Grooveo provides about each fan to foster an ongoing relationship with them. In addition, the DJ can then use this information to demonstrate a real fan base to club owners, promoters, and bookers.
Best of all, this is a free service. Developed by DJs and committed industry professionals, everything about Grooveo's model stems from shared love and support between the DJ and the fan. With Grooveo, everyone from the DJ, to the artist, to music fans everywhere, wins!
Check out Grooveo at https://www.grooveo.com/
Grooveo is also available forn your iPhone at the App Store by clicking here: https://itunes.apple.com/us/app/grooveo-mobile/id1051143590?mt=8
More about Grooveo
For the Artists
Live Stream your DJ sets, at home, studio or on stage.
Share your music and your live sets effortlessly.
Unique tools for fan engagement.
Real time metrics and analytics.
See who your top supporters are and connect with them directly.
Easily share to all of your social media channels.
Receive direct donations for your live streams.
For the Fans
Watch and listen to high quality streams.
Donate directly to your favorite artist
Discover new music.
Follow your favorite artists to get notified when they go live.
Effortlessly interact, chat and support your favorite artists.
BeatCoin Store
Donate directly to your favorite artists.
BeatCoins are tied to real world currency and can be used to show your support for your favorite artists
.