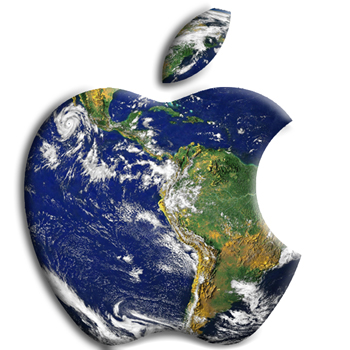 Apple celebrates Earth Day with new initiatives and stories of innovation
In celebration of Earth Day 2017, Apple has released a new video series featuring candid interviews with employees leading Apple's efforts to address climate change, conserve resources and pioneer safer materials. Apple worked with artist James Blagden to create fun, animated videos that show Apple's innovative approach — including why its scientists make one-half gallon of artificial sweat every day.
Click on this link to read and see the great videos Apple has done for Earth Day 2017!
https://www.apple.com/newsroom/2017/04/apple-celebrates-earth-day.html
Apple revolutionized personal technology with the introduction of the Macintosh in 1984. Today, Apple leads the world in innovation with iPhone, iPad, Mac, Apple Watch and Apple TV. Apple's four software platforms — iOS, macOS, watchOS and tvOS — provide seamless experiences across all Apple devices and empower people with breakthrough services including the App Store, Apple Music, Apple Pay and iCloud. Apple's more than 100,000 employees are dedicated to making the best products on earth, and to leaving the world better than we found it.